Kat-bobs

The key to a great katbob is the marinade. Cat meat can be fairly tough, and generally will have a medium gamey, slightly sour flavor to it. The acidity in the pineapple juice will soften the meat up, while the oil and soy give it great flavor, and the agave nectar sweetens it up. Mix all of your liquid ingredients well, and add salt and pepper to taste (3 tablespoons of salt, and two tablespoons of pepper will work well for the marinade). Add crushed garlic cloves to taste. Put the cat in the bag and marinate for AT LEAST 24 hours in the fridge. 48 or more hours is recommended.

After the meat has marinated and is ready to cook, cut your vegetables and pineapple into kebab sized bites. If you're using wooden skewers, soak them in water for 1/2 an hour prior to skewering to avoid fire. Alternate meat and veggies. These can sit for a few hours prior to cooking.

Prior to throwing them on the grill, give a little sprinkle of salt and pepper. The grill should be very hot. Rotate frequently to ensure even cooking and reduce the amount of char. Continue rotating for 10-15 minutes and serve.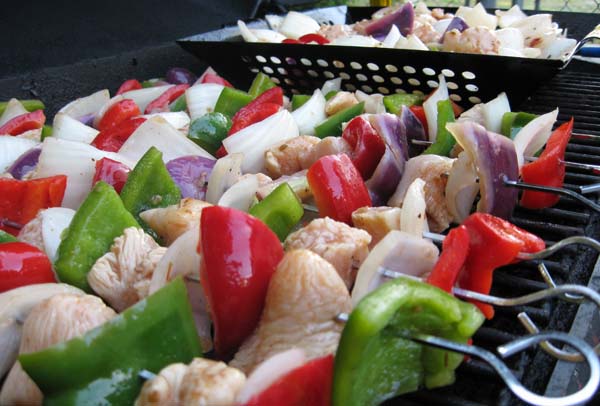 Ingredients
2lbs fresh, deboned cat meat, cubed
Whole Green, Red, Yellow Peppers
Whole Onion
Pineapple
Mushrooms
Marinade Ingredients
1/2 c Olive Oil
1/2 c Soy Sauce
1/2 c Pineapple Juice
1/4 c Blue Agave Nectar
Crushed Garlic
Salt and Pepper to taste
Ribs

Although there's not nearly as much meat to cat ribs as pork or beef, they are an incredible delicacy when prepared properly. Allow the meat to come up to room temperature, and apply a thin layer of extra virgin olive oil. Prepare a dry seasoning with equal parts salt, pepper, cayenne, cumin, and brown sugar. Season liberally.

The key to cooking cat ribs is slow and low, even moreso than more traditional meats. A smoker temperature of 180-200F is recommended. Which wood you use is up to you, however our favorite is to use a mixture of hickory and applewood. Hickory brings in the traditional smoky flavor, while the applewood sweetens the meat for a great, balanced flavor.

Smoke the ribs for 6-8 hours to allow the meat to fully tenderize. After smoking, fire up a traditional charcoal grill, slather with sauce and grill as you would traditional ribs, flipping and saucing every minute or so for about 5-7 minutes. Make sure to let them rest for 10 minutes before enjoying.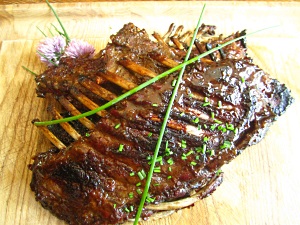 Ingredients
Racks of Cat Ribs
Olive Oil
Salt
Pepper
Cayenne Pepper
Cumin
Brown Sugar
BBQ Sauce